Online Video Cutter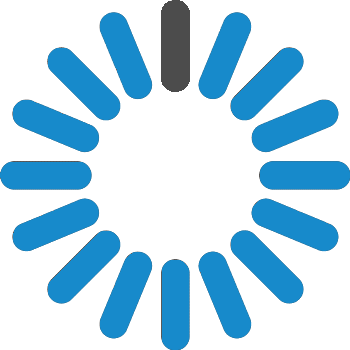 ---
Online Video Cutter Free - Without Watermark - Online MP4 Cutter
Use online video cutter without watermark. Online MP4 Cutter, Online Video Trimmer. This is Free Tool. If you want to cut, trim, split, join, convert video file then www.videocutter.in website is right place for you. It is one of the best free video editor and video cutter website. This is a Online Video Cutter so you do not need to install any android app to cut video file. You can use this Online Video Cutter free using your any web browser from desktop / PC or mobile. videocutter.in is totally free to all user. This Online Video Cutter free tool is the best video cutter for mobile & PC in India.
This Online Video Cutter, Video Editor, Video Trimmer website useful for video manipulation. You can cut any video file in many pieces. After cut this video file you can also join. It is same like video joiner function. You can convert any video file online like MP4, AVI, 3GP, WEBM, FLV, OGV etc..
MP4 is widely used and most popular video format. That's why we have added features of Online MP4 Cutter or Online MP4 Video Trimmer. You can download this trimmed video without watermark
You can upload video file, Image and Audio file. You can merge / join / combine any file format and make single video. You can easily make video status with song for WhatsApp, Facebook or any other Social media. You can make Birthday Video slide show with birthday song for your friend. That way you can make Happy Marriage Anniversary video. You can add background music and text on video. www.videocutter.in is very fast online video cutter tool.
You can use this Online Video Cutter / Online Video Trimmer website to split video for WhatsApp status online. This is video editor website so you can trim video online, split video online. You can make photo video maker. You can add any images on video. You can also add TEXT on video online. You do not need to login or register to use this Video Cutter online web app.
This web app totally depended on web browser. You do not need to install any software online or install any video cutter android app.
You also take episode to make video. You can take screenshot of video. You can make one single video from multiple video pieces.
Today every people use whatsapp and facebook and any other social networking website. Some times we likes any particular on social networking site or some times we have already video on mobile phone.
But the problem is that video would be a very big size or long duration. Then how can we upload on WhatsApp Status! Because it is whatsapp rules that we can only upload 30s video file on status.
That time we need to cut video / split video in 30 seconds. Now we have two way to do this. One is to download Video Cutter android app and second way is to use Video Cutter Online.
If you use video cutter android app then you have to face more problem. Its first drawback is app use lots of memory space in mobile internal memory. That's why your phone get slow down. So instead of download and install video cutter android app you need to use web based or browser based Video Cutter Online website.
It's main benefit is you do not need to use more phone memory to use this Video Cutter Online. When ever you need to cut any video just open www.videocutter.in website and use it. You can download video without login, register.
And this is not only Video Cutter web app it is also Video Editor Online website so you can cute and edit any video online. If you want to wish Happy Birthday to your friend and you want to wish him by sending Birthday video on WhatsApp or by uploading video on WhatsApp Status Online then this Video Cutter is very useful tool.
If you have any issue then please contact us on our email id: newcreative2019@yahoo.com
Try WhatsApp Video Cutter Online tool for split large duration of video file into part of 30 seconds...


Privacy Policy Contact Us